Find a Navion Community near you
Contact a Community for more information
Navion Senior Solutions
is a respected provider of older-adult living services offering high-quality care along with the warmth and hospitality of home.
Navion is a preeminent provider of senior living services throughout the country's Southeast Region. Headquartered in Raleigh, North Carolina, Navion's locally operated communities proudly offer high-quality service and care along with the warmth and hospitality of home.
We're leaders in providing assisted living, independent living, memory care, and short-stay programs. We offer a variety of lifestyle and level-of-care options allowing residents to find a community uniquely tailored for them.
Arick Morton, Advisor (left) and
Steve Morton, CEO (right)
Welcome to the Family
Headquartered in Raleigh, North Carolina, we are operated by a father and son team. Our team is advancing the senior living experience with innovative programs designed to enhance the quality of life for every resident.
We operate from a perspective of continuous quality improvement. We recognize endless opportunities for enriching our residents' lives, as well as those of our employees. We start each day excited to embrace that challenge.
Our principals have more than 150 years of combined experience in developing and operating senior housing communities across the southeastern United States.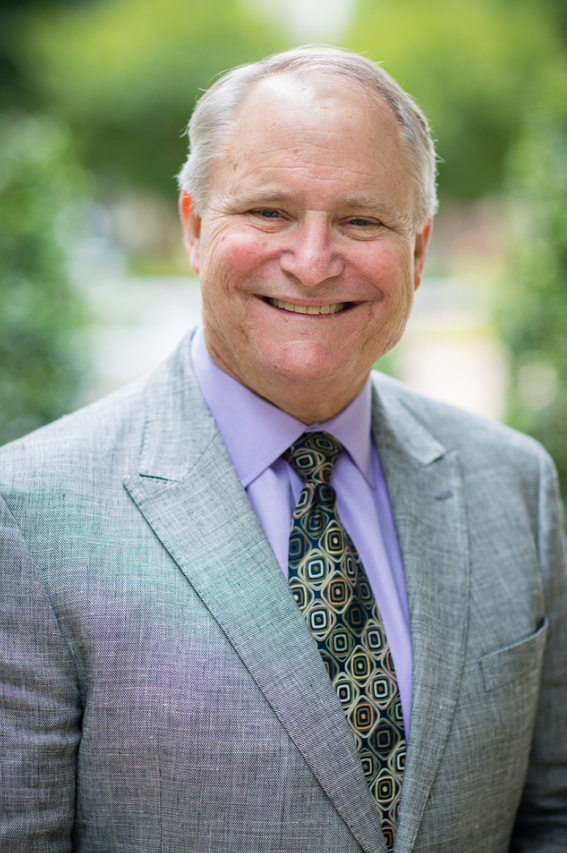 Stephen T. Morton
Chief Executive Officer
Stephen Morton has more than 30 years of experience building, leading, managing, and investing in the senior living sector.
Stephen has worked for many of the nation's largest senior living operators and co-founded Southern Assisted Living, Inc. (SALI) in 1996. SALI became the largest provider of independent living, assisted living, and memory care in the Southeast, with 41 communities and 2,000 employees across Virginia, North Carolina, and South Carolina.
Stephen served as President and Chief Operating Officer responsible for the construction of the SALI portfolio, as well as the creation, implementation, and results of day-to-day operations. Following the sale of SALI to Brookdale Senior Living in 2006, Stephen served as the CEO of Bell Senior Living, completing a successful turnaround prior to the company's sale to Five Star Senior Living.
Stephen now serves as a co-founder and CEO of Navion Senior Living. Stephen also serves as an investor in, and advisor to:
Life2 (a senior-housing-focused predictive analytics provider)
Raleigh-based K4Connect (a senior-housing-focused internet-of-things company)
Simply Easier Payments (a credit card payment platform for the insurance industry)
Stephen is a graduate of the University of California at Irvine with a Bachelor's Degree in Economics.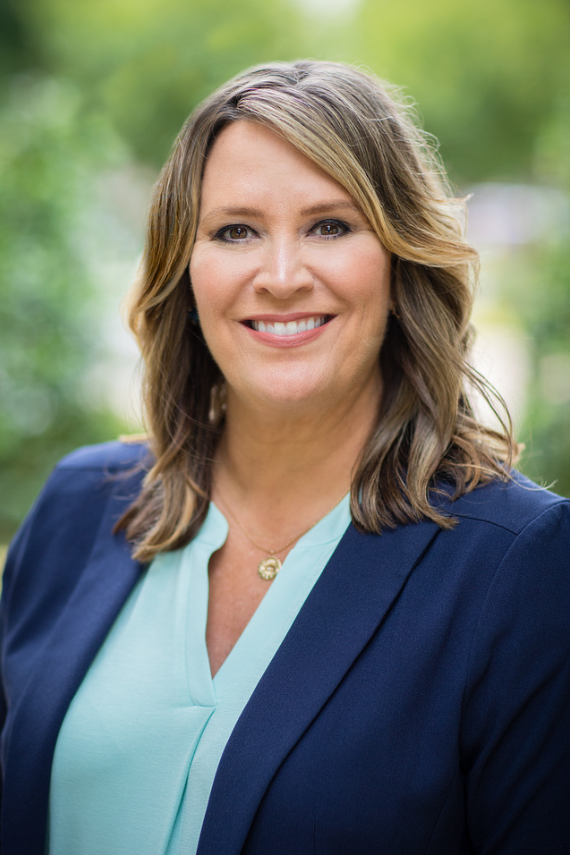 Beverly Janco
Chief Operating Officer
Beverly Janco joined the Navion family in 2020 as Senior Vice President of Operations. Beverly has dedicated a career that spans over twenty-five years to serving seniors. For the past fifteen years, Beverly has worked in multisite management covering North Carolina, Virginia, Ohio, Pennsylvania, Georgia, South Carolina, Florida, and Texas.
Beverly is a very proud member of the SALI (Southern Assisted Living) alumni, where she worked as an Executive Director and Area Director before joining Brookdale and serving as a Regional Director of Operations for seven years. Beverly then joined Saber Healthcare Group as Vice President of Operations responsible for twenty-four properties in its Assisted Living Division. Prior to joining Navion, she was the CEO for Aventine Senior Living Company located in St. Petersburg, Florida.
Beverly is highly skilled and knowledgeable in all aspects of community operations management. She has an exceptional track record of building and developing strong teams, driving high standards of service quality, increasing efficiencies, and inspiring a culture of excellence. Through her leadership and steady example, Beverly has been able to drive community, regional, and company growth.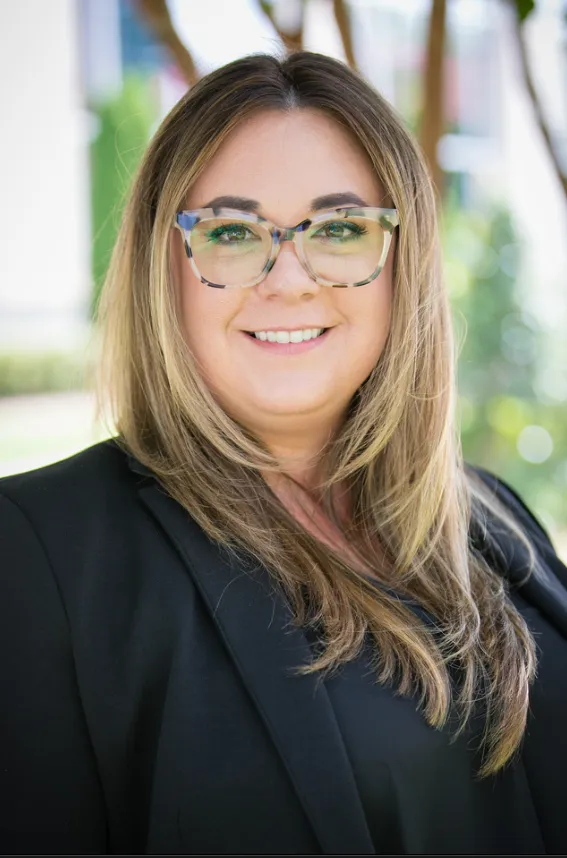 Jennilee Richardson
Chief Financial Officer
Jennilee Richardson joined the Navion family in 2021 and assumed the role of Chief Financial Officer in 2022. Jennilee manages all financial aspects of Navion's business, including accounting, taxes, contract negotiations and operational support.
Before Navion, Jennilee spent more than thirteen years working in public accounting at regional and national firms. Her industry focuses during that time included real estate, manufacturing, distribution, life sciences, technology, and non-profit. She spent nine years working with non-profit continuing care retirement communities providing both consulting and audit services.
Jennilee earned a Bachelor of Science in Business Administration in Accounting from Appalachian State University and is a licensed Certified Public Accountant in North Carolina.
Jessica Latimer
Senior Vice President of Operations
Jessica Latimer brings her expertise to the Navion southeast communities leading operations. Jessica comes to Navion Senior Solutions from Upstream Rehabilitation Services where she served as a Senior Regional Director of Sales. She is a proud SALI alumni with over 20 years of experience in the Senior living industry. Jessica has held Regional/Divisional roles in operations, sales, and training/development for senior living portfolios across multiple states consisting of Assisted Living, Memory Care, Independent Living and Continuing Care retirement communities.
Jessica is a servant leader passionate about developing future leaders providing guidance, expertise and resources to develop professionals in the industry. Growth minded, she has thee ability to analyze issues, devise process improvements, build community occupancy and incorporate business process driving performance. Jessica holds a Bachelor's degree of Science in Health Care Administration. She is a licensed Administrator, precepted NC Administrators in training and a Certified Dementia Practitioner Trainer.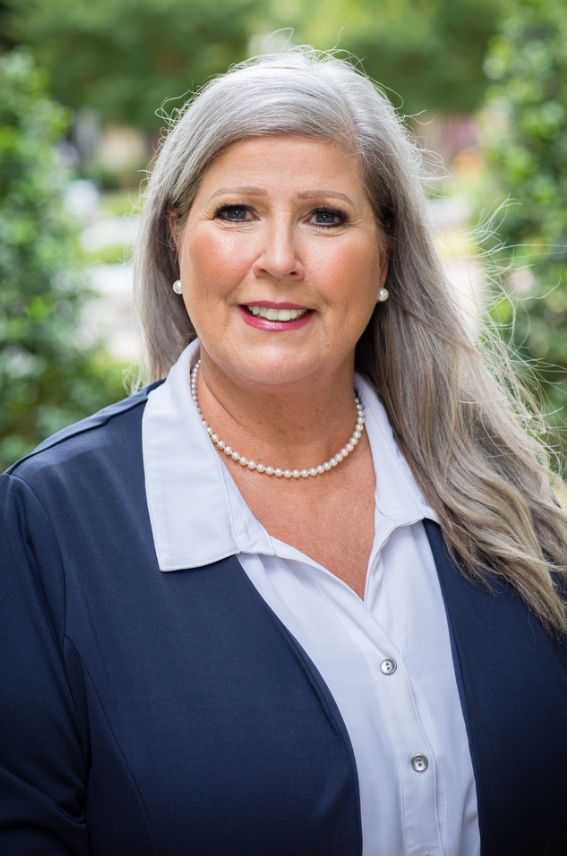 Patricia McCulloh
Senior Vice President of Operations
Patricia McCulloh joined Navion with 28 years of senior living experience in independent living, assisted living, and memory care.
Patricia leads and supports the daily operations of all communities in the Navion portfolio, including managerial oversight for day-to-day operations, quality assurance, resident life enrichment, customer satisfaction, and sales and marketing performance. A driven leader with expertise in all aspects of community operations, Patricia has a proven track record of improving quality and building successful teams.
Before joining Navion, Patricia worked in regional director roles for two other industry leaders, Brookdale Senior Living and Southern Assisted Living. Her experience includes overseeing the successful construction, opening, and lease-up of multiple communities.
Patricia has supported dozens of communities throughout North Carolina, Virginia, and Florida. She is a Licensed NC Administrator and a certified preceptor for NC Administrators in training.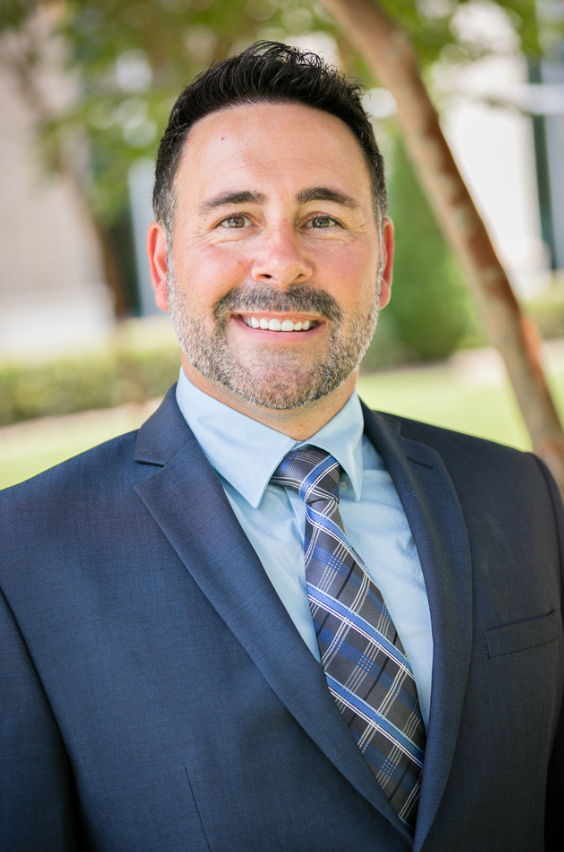 Rick Paquette
Senior Vice President,
Capital Assets and Procurement
Rick Paquette joined Navion Senior Solutions in 2020 as SVP of Capital Assets and Procurement. Prior to Navion, Rick spent more than two years with Longview Senior Housing Advisors, a startup portfolio company of Blackstone L.P. In his role, Rick was responsible for Capital Project and Plant Operations oversight for 90 senior living communities across the United States.
Prior to Longview Senior Housing, Rick founded and operated CCS Real Estate and Facilities Services, a consulting firm specializing in acquisition integration, due diligence, capital oversight, and strategic planning with a focus in the senior care sector.
Rick began his plant operations career in senior living with Southern Assisted Living in 1999 after several years in the hospitality sector with Marriott International. Rick spent seven years with Southern Assisted Living and was instrumental in positioning the company for acquisition by Brookdale Senior Living in 2006.
Rick enjoyed eleven years with Brookdale Senior Living as a Divisional Director of Facilities Asset Management, where he was directly responsible for more than 120 communities across the southeast region.
Rick holds various building trades certifications and is a North Carolina Licensed Real Estate Agent.
Stephen Chapman
Vice President of Sales and Marketing
Stephen Chapman joined Navion with 15 years of leadership experience in healthcare sales and marketing. He earned a bachelor's degree in business marketing from Coastal Carolina University in 2007. He began working for a local nonprofit hospice, where he developed a passion for the assisted living industry.
Stephen comes to Navion from Dominion Senior Living, where he served as the Vice President of Sales and Marketing. At Dominion, Stephen was instrumental in driving the prelease and marketing strategies for several new construction communities. In addition, Stephen established and built the sales team while also developing the training programs for the organization. Before joining Dominion, Stephen worked in various regional sales and operational roles with Enlivant, Elmcroft, and FiveStar Senior Living. Stephen enjoys working with and developing leaders around him, which has resulted in an impressive track record in revenue enhancement and profit growth. Stephen currently holds an active South Carolina assisted living administrator's license.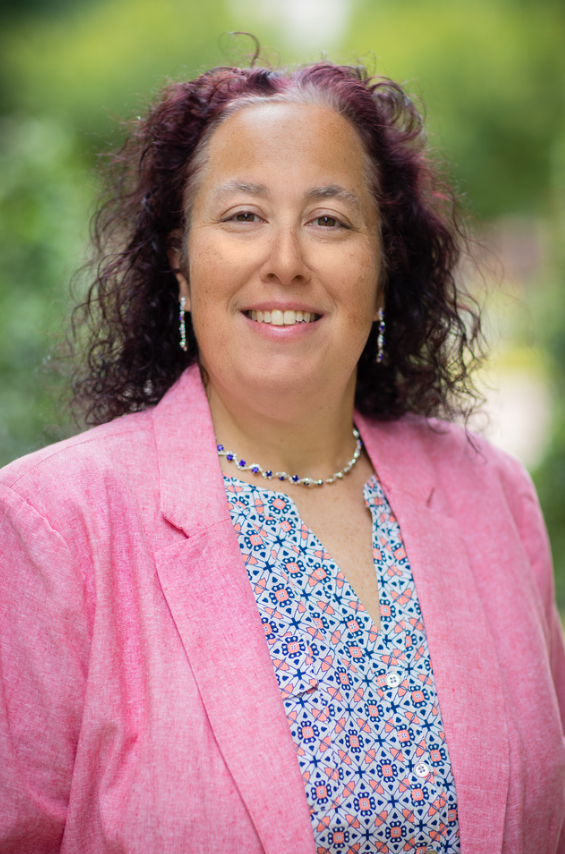 Stacy Hartnett
Vice President of Financial Planning and Analysis
Stacy Hartnett has more than 20 years of experience in the senior living industry.
Stacy began her career at Southern Assisted Living, where she held various corporate and community-based positions. During that time, she gained knowledge in operations, finance, human resources, purchasing, and customer service. Stacy then worked for Brookdale Senior Living, serving on the company's Financial Planning & Analysis team. There, she obtained an even more robust understanding of operations, budgeting, and reporting for various care-setting environments.
At Navion, Stacy is responsible for budgeting, reporting, and operational analysis. She is a graduate of the University of North Carolina at Chapel Hill with a Bachelor's Degree in Religious Studies.
Amanda Wickert
Vice President of Engagement
Amanda Wickert joins Navion with 30 years of experience in senior living, including independent living, assisted living and memory care. She attributes her success and continued desire to serve to her early role as a certified nursing assistant, where she experienced firsthand the positive impact she could have on those who call a senior living community home.
Amanda has held various leadership roles in life enrichment, resident engagement, sales and operations. She has held regional and divisional roles including Regional Director of Operations at Southern Assisted Living, Vice President of Sales & Marketing at Ridge Care and Regional Vice President at Commonwealth Senior Living.
She is responsible for leading all engagement initiatives including resident, family, team member and community partners alike. In addition, she leads the continued development and enhancement of our community memory care and life enrichment programs and initiatives – focusing on joy and possibilities while celebrating and elevating aging.
Amanda has served as past Chair for the Walk to End Alzheimer's, Community Advisory Committee member for the Council on Aging, President of Rockingham County Senior Service Providers and host of a local radio talk series, Senior Focus. In conjunction with being an NC licensed Assisted Living Administrator and Certified Dementia Practitioner, Amanda is a graduate of Stautzenberger College with degrees in Applied Business and Hospitality/Travel & Tourism.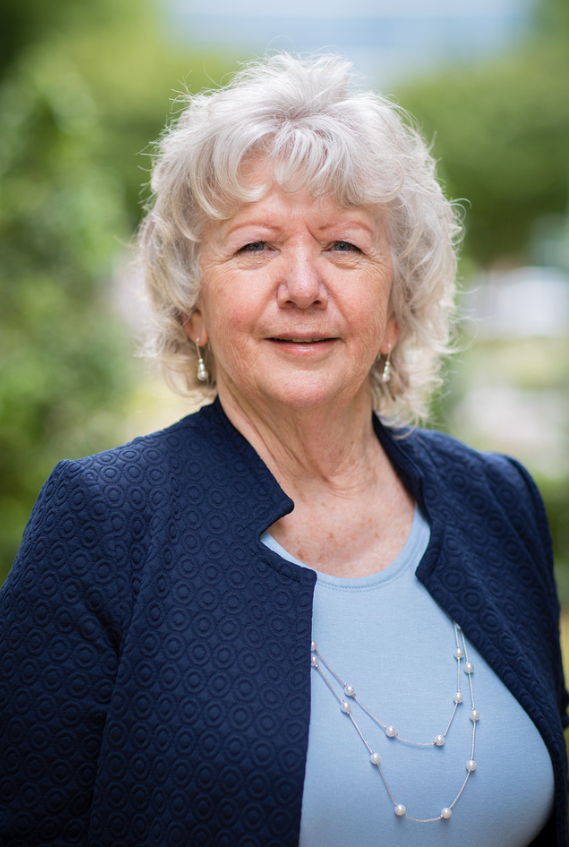 Kim Stoneking
Director of Homecare
Kim Stoneking brings more than 20 years of extensive operational and clinical experience to Navion.
Kim leads and supports all aspects of clinical operations at Navion, including managerial oversight for day-to-day clinical operations, quality assurance, resident life enrichment, and customer satisfaction. For more than 20 years, Kim has held leadership roles in both community and corporate level management for several industry-leading companies, including Brookdale Senior Living and Kindred. Her expertise in clinical leadership spans multiple care settings, including independent living, assisted living, memory care, and skilled nursing.
Before joining Navion, Kim was responsible for clinical services for Brookdale Senior Living in the position of District Director of Clinical Services, managing a diverse portfolio of more than 20 communities in multiple states.
Kim is a Registered Nurse and Certified Assisted Living Administrator in the State of North Carolina.
Our Mission
The Navion Senior Living mission is to foster a positive and growth-oriented workplace for our team members that creates a meaningful continuation of life experiences for all residents and their families. We are committed to innovative care techniques and continuously seeking out new technologies, service models, and best practices to improve the lives of seniors.
Our Core Values
Individuality
Excellence
Celebration
Respect
Choice
Vitality
Trust
Honor
Joy in Service